We've added an
SEO Tool
for easily setting up URL redirections on your job board.
Permanent
redirects help maintain SEO ranking during URL changes, while
temporary
redirects assist in temporarily diverting traffic to a different URL.
Easily Migrate Existing Job Board Without Losing Traffic
This tool becomes especially useful when you want to migrate your existing job board to JBoard because it helps preserve your SEO by directing search engines to the new URLs where your content is now located.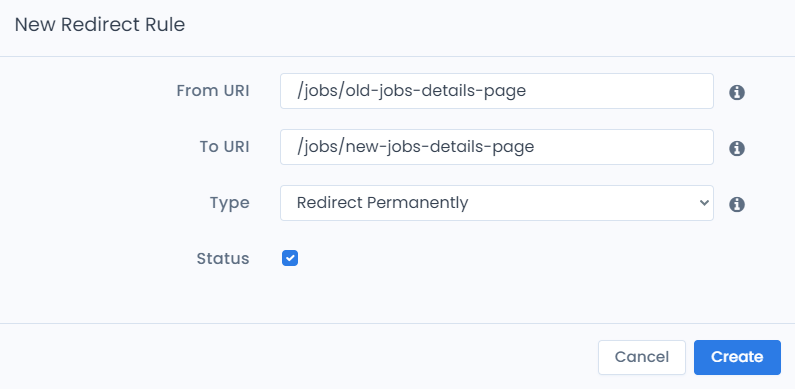 Available on the Advanced plan